Chichester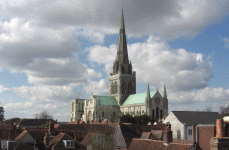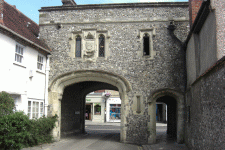 About 20 minutes south of Midhurst is the historic city of Chichester.
Chichester is noted for many things, but it's main attraction is wonderful Norman Cathedral which is sited right in the centre of the city.
The city has a very comprehensive range of shops in its compact city centre which is still largely bounded by the ancient city walls. Chichester is full of lovely old Georgian Buildings and a particularly noticeable and unusual feature of the city centre is the Market Cross, which was built in 1501.
Chichester is a centre for the arts too with the prize winning Pallant House Gallery adding to the kudos the city has gained for its Festival Theatre. There is an extensive programme of Festivities in the summer which includes the popular Chichester Real Ale and Jazz Festival and dozens of other musical and cultural events.